Need a plumber? You can depend on Laser!
Laser Plumbing is a nationwide plumbing company, offering plumbing services and quality workmanship throughout Australia.
Our strategically placed members throughout Australia allow us to provide national coverage anytime, anywhere. Laser Plumbing is ready to respond to your plumbing requirements. Laser Plumbing branches nationwide are all locally owned and operated. Our huge network of plumbing contractors ensures consistent national pricing, high service standards and punctual, highly skilled technicians.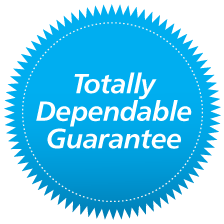 When you work with a Laser Plumbing member company, you'll receive their 'Totally Dependable' service, guaranteed. Laser Group is the leading plumbing & electrical business in Australia. We are the only plumbing and electrical company to have true nationwide coverage and with members that offer a totally dependable service.
Every branch is locally owned and operated, with full support from Laser national management. So whether we're working for residential builder, commercial and industrial customers or home owners, we strive to meet and exceed our customers' expectations everytime!
---
Need a home plumber? Laser is your dependable solution!
At Laser Plumbing, our members provide you with Total Dependable plumbing services for your new home, home renovation or general plumbing repair and maintenance. Our Home Plumbers provide the following plumbing services:
Home Maintenance & Servicing
New House Plumbing Design & Installation
Air Conditioning, Heat Pumps & Ventilation systems
Boilers, Central and In-Slab Heating
Fire Sprinkler Systems
Eco Friendly Solutions - Solar & Rainwater Recycling
Roofing & Drainage Clearing
Gas Fitting
Gas Continuous Flow installations
Hot Water Heat Pumps
Leaks Checking & Repair
Laser Plumbing short of brilliant and a pleasure to deal with. We use their services for emergency callouts, as well as ordinary day-to-day services for our 1,200 properties."
Need a plumber for a new home build, home renovation or repair & maintenance?
Growing their presence along the Murray River border of Victoria and New South Wales, Laser Plumbing & Electrical are excited to welcome their newest Members, Geoff and Meredith Slattery from GMS Plumbing.
Category : Latest News AU
Experiencing substantial growth within their Laser business and with almost 20 years in the industry, Laser Plumbing Queanbeyans Jason Tait and Andrew Miller have made the decision to take their business to the next stage, merging with Landmark Plumbing, another successful local business operated by Lawrence Miller.
Category : Latest News AU
Phil's been in business for more than 20 years. It was around 10 years ago when he realised he'd like to take the business further.
Category : Latest News AU
Please join us in welcoming the latest business to make the switch, Bill Dowdy and Laser Plumbing Mudgee. Servicing Mudgee, Gulgong, Kandos and surrounding areas, Bill and his team have been building a solid reputation in residential, industrial and commercial plumbing with testimonials describing them as "clearly leading the way in customer service".
Category : Latest News AU
---
Need a Commercial Plumber? Dependable Support for Business

At Laser Plumbing, we understand what businesses need. We offer the highest level of responsiveness and reliability, including on-line job management and reporting. Our highly experienced contractors across the nation ensure that your premises are always maintained and compliant. This means your team can operate at maximum efficiency and safety.
Our Commercial Plumbers offer the following plumbing services:
Preventative and Scheduled Maintenance
Emergency Service, Fault Finding & Repairs
Installations & Project Management
Plumbing Design Water, Sanitary and Drainage
Back flow Prevention
Gas Fitting
Drain Clearing
Green Solutions & Water Harvesting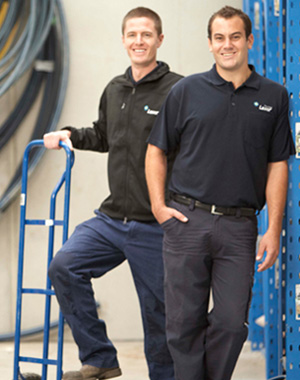 Need a plumber for commercial services or industrial services?
---
National Support & Management for Plumbing Projects of all sizes

Do you operate a nationwide retail chain? Do you have a large project coming up? Are you tired of dealing with multiple sub-contractors?
Laser Group Services is the solution you have been searching for. We are the only plumbing and electrical organisation to have total national coverage, with strategically placed plumbing and electrical members throughout Australia.
Laser Group Services work with major corporate customers and multi-site businesses nationwide to provide:
New installation work (Plumbing & Electrical)
Digital Signage Installations
Monthly preventative maintenance checks
General repairs and maintenance
Energy efficiency service (including audits)
Rebranding and fit out projects
Work can be quoted prior to commencement of work or completed on a job by job basis using standard national rates.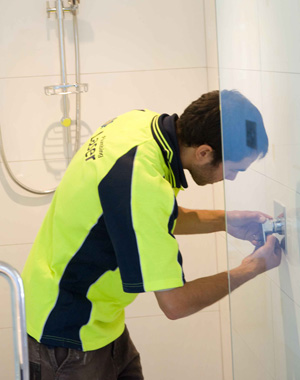 ---