Laser Plumbing Warragul
Laser Plumbing Warragul is a premium provider of plumbing services, supporting customers from Traralgon through to Melbourne.
Your local plumber - same day service guaranteed!
Our qualified and licensed team of plumbers can help with all your gas plumbing, roof plumbing, hot water systems and Warragul emergency plumbing requirements.
Reliable and affordable service and our ability to tackle any job - no matter how big, or how small.
We can provide our expertise to either domestic plumbing, commercial or industrial plumbing jobs and cover all manner of regular and not so regular plumbing jobs.
24-hour emergency services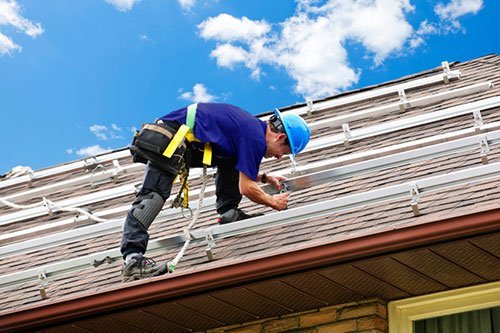 Maintenance | Domestic | Commercial | Renovation | New Homes | Industrial | 24hr call-out
Why Laser Plumbing Warragul?
Laser Plumbing Warragul was founded in 2011 as Saliba Plumbing. Now a member of Laser Plumbing, we continue to provide our customers with high quality, friendly and reliable domestic and commercial plumbing services.
Our Warragul plumbing service covers all areas of plumbing, including domestic, commercial and industrial. With support for plumbing maintenance, gas work, hot water system supply, hot water system installation, burst pipes, blocked sewers, roofing, roof plumbing, guttering, stormwater and sewer drains. All of our plumbing services are applicable to new homes or renovations.
Company Licence: 50954
Our Services
Laser Plumbing Warragul specialises in the following services:
Locating pipes & services
Drain camera
Gas repairs & installation
Roof repair & installation
Heater repairs & installation
Hot water service repair & replace
Leaking pipes
Bathroom & kitchen renovation & installation
Taps, showers, sinks, basins & toilets
Water tank repair & installation
Commercial plumbing
General plumbing
Testimonials
"So the first day of the new year and I find myself elbow deep in you know what! Yep blocked Septic at the property we have just purchased! After an hour on the phone we got a return call from Ben. He had literally arrived home from a day out with his family, but was prepared to drop everything to help us out. Ben arrived and started working to unblock our Septic. Over 2 hours later, after much shoveling and busting his proverbial, he found the usual blockages weren't our issue! He persisted and managed to unblock everything! I don't know of any tradesman that would drop everything to help out, a new client that he has never met, on a public holiday, at 6pm like Ben did! Ben, Carolyn and I cannot thank you (or your Wife and Kids) enough for the effort you put in for us today! Anyone looking for Plumbing Services would not find better than Ben! Quality Service and nothing was a problem "Sir you are a Gentleman"."
Shane
---
"Brilliant service. Easy to talk to and do a great job. Would recommend them to anyone."
Sam
---
"A massive thank you to Ben Saliba for saving the day & providing our household with hot water after our hot water service packed up on New Year's Eve .. exceptional service! Much appreciated!"
Sharon
---
"Thanks guys , your bussiness has been the best one ive ever gone through for plumbing , will definitely use again & highly recommended. Super fast work , super good job & the price is good also!!!"
Meaghan
---
"These guys are awesome always on time and always do a great job. I wouldn't use anyone else now 100% with Laser Plumbing Warragul"
Paula